Christmas is over and you don't know what to do with all those cards you received from friends and family.  You feel bad tossing away the card that has your gorgeous grandchild on it or that family picture from your best friend.   But if you save them they just sit in a drawer to be forgotten.  Am I right!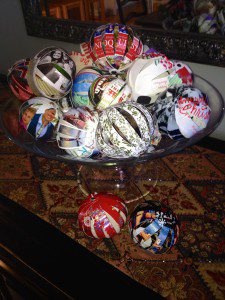 These are the days where it is time to declutter! These are the days where we find ways to recycle things!  So I thought what if you make paper lanterns from a few of your favorite cards?  I have always seen these pretty balls of paper from various websites.  I was intrigued to make my own and realized how easy it is!
What you need~
Any decorative paper will do, from old birthday cards or holiday cards.
Best size to work with @ (7.5"x4") I find that the rectangular cards work the best.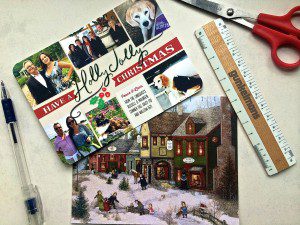 With a ruler mark along the top and the bottom even lengths @ 15 strips that are all @ 1/2" wide.
Then with an exact blade or with a scissors cut the strips. Keep in mind if you have a picture of a photo on the card try and keep the strips in order so when you fan out the ball the picture is intact.
Use a 1/16" hole punch or pushpin to poke holes on the ends of the strips which will then be where the brads will be inserted.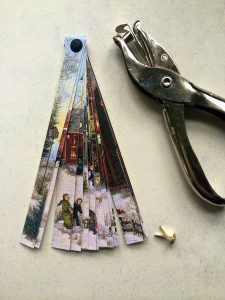 Punch holes 1/8″ off the edge on both ends of the paper strips. You can do a few holes at a time depending on how thick the card is. Add the one brad in if you are keeping the strips in order. This will also help when you have to make the holes at the other end,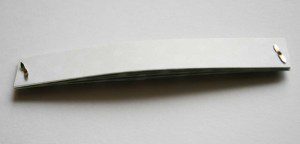 You need 2 small brads for each ball in order to hold it together. You can buy these in any color at a fabric or craft store.
Starting with the strip on the bottom, twist it out to begin to unfold the paper lantern. It helps if you place your index finger on one end and your thumb at the other and pinch it to make a C. Then with your other hand start to separate the strips individually in order from bottom to top of the paper strips.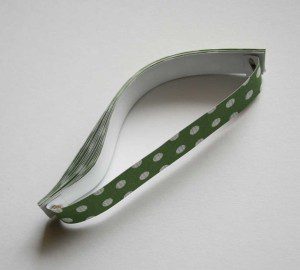 You want to space each strip out evenly.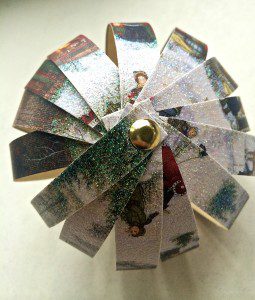 Use these keep sake balls as tree ornaments or string them into garland. This is a great way to keep your friends and family cards as memorbilias and add on through out the years to come!  The balls are easy to store until the next season just by closing up the balls.
Here is another great idea to use up your Holiday Cards.  http://www.marthastewart.com/273222/holiday-card-ornaments
Cherish every Holiday season with friends and family because you never know when it will be  the last.  Memories are the best gifts you will ever receive from loved ones.